At Remedor, we pride ourselves in our strong financial controls and corporate governance. Remedor's board of directors plays a vital role in providing strategic direction and overseeing management performance on behalf of stakeholders. Three of the five members on the board are independent directors. The chairs and members of the board's Audit Committee, Compensation Committee, Public Policy Committee, and Nominations and Governance Committee are independent directors.
Our Leadership Our mission to improve wound healing starts at the top.
Founder, CEO, and R&D Manager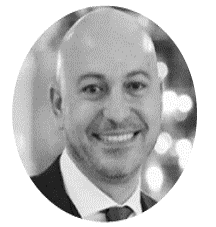 Dr. Hamed received his MD degree from Nice University in France in 1998. He then completed his Internal Medicine residency in Tel Aviv Sourasky Medical Center, Israel in 2004, and has served leadership positions in the Cardiology Department of Rambam Health Care Campus in Haifa, Israel between 2005-13. Dr. Hamed, received also an MSc degree from Tel Aviv University, and PhD degree from Israel Institute of Technology (Technion) in medical science where he conducted also post-doctoral research in tissue regeneration and stem and progenitor cells. Dr. Hamed dedication to scientific research in the field of angiogenesis, endothelial progenitor cells and wound healing was recognized when he was awarded the Neufeld Price of the year award 2008 for excellence in scientific research in Israel. He has authored more than 35 significant scientific publications in the most significant peer-reviewed journals from different fields. He registered over 8 state-of-the-art patents suggesting significant treatments and solutions to significant untreatable conditions such like chronic wound healing, non-healing bones, bone regeneration and dermal filling by autologous fat transplantation. Dr. Hamed is a member of the European Tissue Repair Society (ETRS), of the World Union of Wound Healing Society (WUWHS), of the American Association of Wound Care (AAWC) and of the American Heart Association (AHA). He has participated in several European, American and national research projects and he has served as a regular reviewer for a number of international journals and conferences.
As a bright scientist, Dr. Hamed contributed significant knowledge to the field of cardio-vascular research and regenerative medicine. His early publications were the first to address directly the beneficial effect of erythropoietin on wound healing. The research performed by Dr. Hamed found that repurposing of erythropoietin for wound healing especially for diabetic foot ulcers, appears to be an excellent option because actually there is no approved drugs for this challenging problem. These publications document this emerging problem but guide primary care providers and geriatric health providers to recognize the potential use of erythropoietin in wound healing, assess the nature of the problem and apply it for wound healing. In addition, Dr. Hamed contributed to the research of the effectiveness of erythropoietin in various indications such as for bone regeneration and autologous fat transplantation. These studies emphasized contextual factors in the nonhematopoietic targets of erythropoietin. This body of work also discusses the efficacy and safety of erythropoietin in animal studies and how erythropoietin can be further developed to reach the market beyond other uses than anemia.
Being a successful entrepreneur, Dr. Hamed has been participating in several business projects, performing top managerial functions. In 2009 he established Remedor Biomed Ltd., in which serves as chief executive officer. In 2012, Dr. Hamed founded SEBANA Medical Ltd., in which I serves as chief technology officer. In 2013 Dr, Hamed was distinguished with the Award for Best Startup by the Israeli Office of Chief Scientist.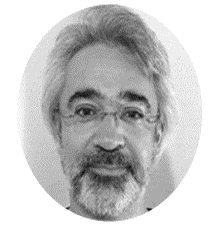 Dr. Belokopytov joined the company in 2015 and is responsible for the research and clinical affairs of the company. Dr. Belokopytov has over 20 years of experience in non-clinical and clinical research. He earned his PhD degree in physiology and pharmacology from the Sackler Faculty of Medicine, Tel Aviv University in 2006 and, then, conducted post-doctoral research in at the Bio-Engineering Faculty of the Ben-Gurion University of the Negev. The major research interests and experience of Dr. Belokopytov are in the fields of dermatology, regeneration, neuroprotection, stem cells, neuroscience, and others. He also has extensive experience in clinical trials if the field of medical innovations and technologies. He has authored over 30 peer-reviewed scientific publications. Dr. Belokopytov has leaded the research projects on new pharmaceutical compounds from the feasibility trials and up to Phase 3 clinical trials and marketing approval. He has a broad experience in preparation and execution of multicenter international clinical trials. Dr. Belokopytov was one of the founders of Step of Mind Ltd and served as its CTO and Clinical VP. He also was one of initiators and the clinical manager of SMILING project within the 7th Framework Programme (FP7). Dr. Belokopytov also lectures at Ben-Gurion University of the Negev in Beer Sheva.
Mrs. Nicola joined Remedor in 2016. She manages Remedor's accounts, finances, salaries, cash flow, and payments. She is a certified accountant and has a BA in Accounting & Economics and an MBA. Mrs. Nicola has broad experience in operational guidance, effective compliance, accounting, and treasury policies in medical start-ups.
Gil joined Remedor in 2018. He has more than 10 years of experience in CMC and pharmaceutical development.
Corporate Development Director
Tony has over 25 years of experience in businesses in the life sciences sector. He started managing Remedor's business activities in 2018. In 1996, he co-founded Alltracel Pharmaceuticals Plc, a healthcare innovation group which focuses on wound care and was listed on the London Stock Exchange in 2001. Tony founded Venn Life Sciences Holdings PLC, a CRO, which was listed on the London Stock Exchange AIM market in 2013.
Mrs. Wakim has well over a decade of experience in marketing management in the medical and pharmaceutical industries around the globe. She holds an M.Sc. degree in Management and Economics.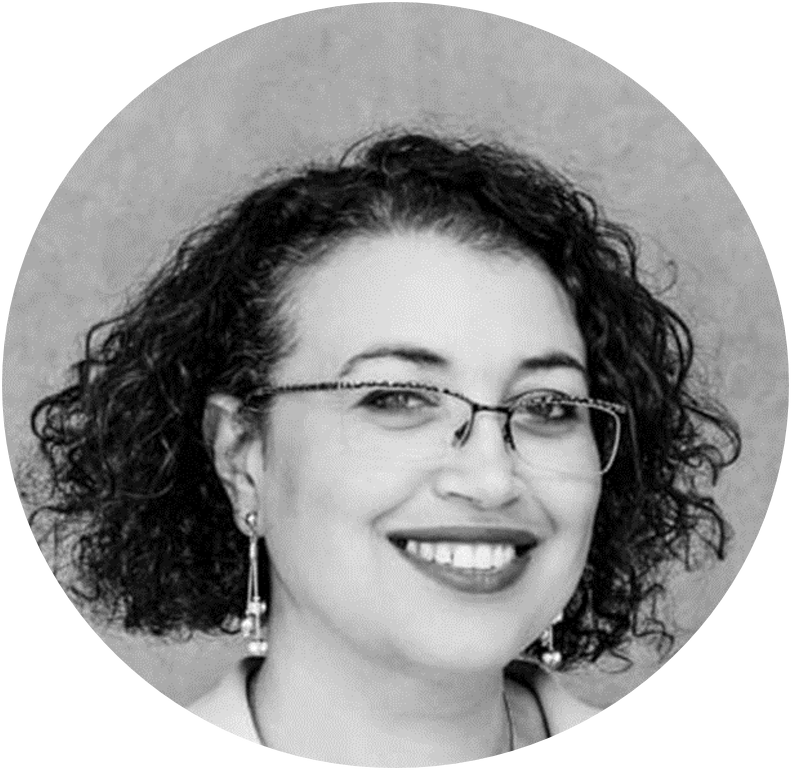 Mrs. Masri has joined Remedor in 2014. She is an expert in biopharmaceutical development and formulation. Mrs. Masri graduated from Bar-Ilan University, where she studied pharmaceutical chemistry and development. Prior to Remedor she gained her experience in CMC departments of Teva Pharmaceutical Industries and Rafa Labartories. She has vast experience in new drug products development, technology transfer, analytical methods, process, and formulation. In Remedor Mrs. Masri manages CMC process validation, preparation of master files, and all the manufacturing activities of the company.
Clinical Research Associate
Mrs. Kabha joined Remedor in 2017. She has more than 12 years of experience in clinical research monitoring.
Pharmaceutical Analytical Developer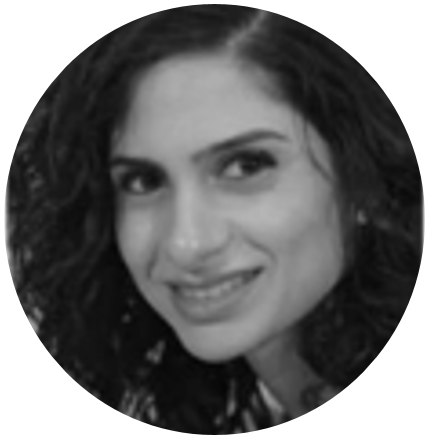 Mrs. Banna earned her degrees in 2013 at University of Haifa and in 2018 at Technion (Haifa). Mrs. Banna is responsible on pre-clinical development in the company. She manages the permanent contacts with preclinical CROs, assures smooth logistics of the experimental performance and reporting.
Jean Charles Kerihuel, MD, PhD
Clinical Data Statistician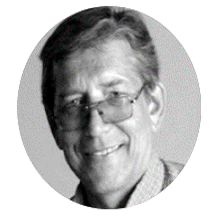 Dr. Kerihuel did his post-graduation studies in toxicology, clinical pharmacology, and biomathematics. His experience accounts positions of Clinical Research Division Manager (Bayer, France and Bayer, Germany), Pharmacological and Clinical Research Manager (AKZO, France and AKZO, The Netherlands) and Pharmacological and Clinical Research Manager (E. Merck, Germany). Since 90's Dr. Kerihuel is involved in the regulatory affairs in health industry. Prior to Remedor he was involved in the major wound-healing studies in Wu and world-wide. In addition, in Remedor Dr. Kerihuel is responsible for the management of the clinical data, data analysis, biostatistics, and statistical reporting.
Business Development Manager
Mrs. Musallam studied finance and business management in the Haifa University. Prior to Remedor she worked as a relations manager in Ernst & Young Global Limited and was responsible for raising business opportunities in Israeli startups. In Remedor Mrs. Musallam develops business relationships with investors, partners, and distributors.
Ms. Hamed joined Remedor in 2019. She is a qualified and extremely enthusiastic member of the Remedor family, providing administrative assistance to the company managers and keeping the proper storage and digitalization of the company documentation.
Dr. Sheaber is joined Remedor in 2015 and is responsible for regulatory affairs of the company. He holds a PhD from MIT (MA, USA) and is a certified toxicologist by the Diplomat of the American Board of Toxicology (DABT). Dr. Sheaber has wide experience in working with national and international regulatory agencies.
Clinical Research Associate
Ms. Cohen is an expert in GCP and the monitoring of clinical trials. She got her MSc degree from the Hebrew University in Jerusalem. Ms. Cohen earned her experience as a CRA in Trialog Clinical Trials prior she joined Remedor in 2018.
Formulator Analytical Chemist
Mrs. Avgin joined Remedor in 2018 and provides great input in the analytics and bio-chemical development of the company products. She earned an MSc degree from the Tel Aviv University. Prior to Remedor Mrs. Avgin worked at the R&D department at Teva Pharmaceuticals.
Formulator Analytical Chemist
Ms. Grinberg joined Remedor in 2018 and is the company specialist in the chemical analysis of proteins and experimental products. She earned an MSc degree from the Technion – Israel Institute of Technology. Prior to Remedor Mrs. Avgin worked at the R&D department at Teva Pharmaceuticals.